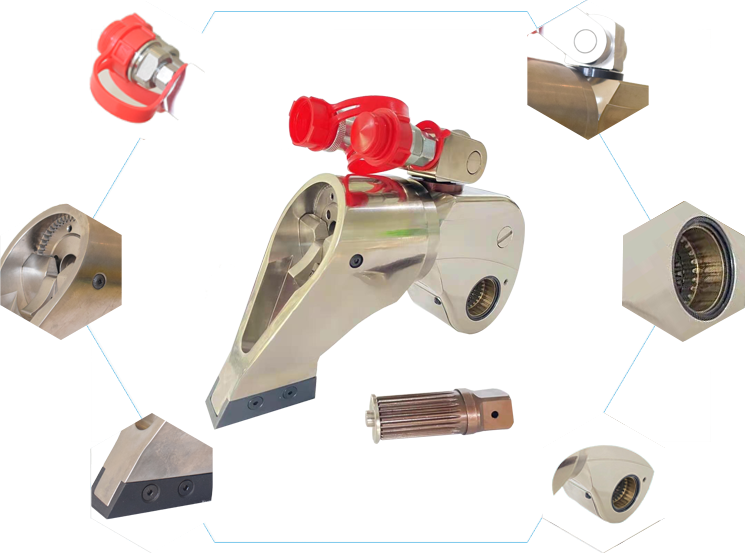 Connector
The 360º×180º rotating oil connection has no limitation in used space
Load And Unload
The fine adjustment reaction force arm with 60 teeth can be located on solid fulcrum precisely. Use with lock catch for more safety.
Hermetic
Piston and thrust Rod connect with High hardness seal ring to improve the wrench have good sealing performance
Material
Aviation Al-Ti alloy material to keep the wrench lighter and stronger
Drive
With 60 tooth fine adjustment reaction arm can be accurately located on the fulcrum, Install and remove easily.
Security
New structural design,without retaining structure, can automatic lock and release. Never get stuck.